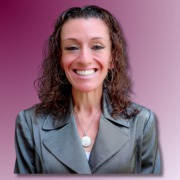 Jasmine Cornett is an energetic realtor, born and raised in the town of Jamesburg, New Jersey. Her strong roots in the community have given her a deep understanding of the local real estate market and a genuine passion for helping others find their dream homes.

Before embarking on her real estate journey, Jasmine wore many hats, all of which have contributed to her success in the industry. As a devoted dance and cheer mom, she learned the value of patience, dedication, and teamwork, skills that she now applies when guiding her clients through the buying and selling process.

Jasmine's commitment to education led her to work as a paraprofessional in the Jamesburg school system. During this time, she honed her communication and problem-solving abilities, making her an empathetic and resourceful realtor who truly listens to her clients' needs.

Her vast knowledge of the local area, combined with her experience as a former paraprofessional, makes her an excellent resource for families searching for the perfect home in a neighborhood that meets their unique needs.

Whether you're a first-time homebuyer, seasoned investor, or looking to sell your property, Jasmine Cornett is the realtor you can trust to navigate the real estate market with unwavering professionalism and a personal touch. With her dedication, enthusiasm, and strong ties to to her community, she is committed to helping her clients achieve their real estate goals and turn their dreams into reality.