John Murkli
Sales Associate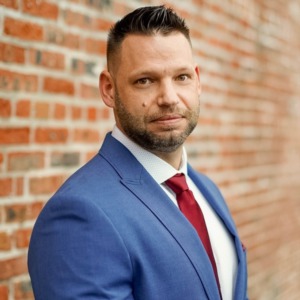 John Murkli has been serving the community in some impressive ways for nearly 20 years, starting as a County Park Ranger.  Continuing his work in law enforcement, John became an Investigator for the Mercer County Sheriff's Office.  To round out his security and enforcement tenure, he took on the role of security officer for a local private academy, protecting the live-in student body and campus personnel.  His dedication to protecting and caring for people is what led to his growth and success.  Those "protect and serve" skills translate perfectly to the very nature and foundation of being a Realtor - to protect the public.  
John continues his good work in many other ways, from delivering food to the needy to participating in various events to benefit The Special Olympics of New Jersey.  His constant focus on others and his family speak volumes about his character.  These character traits make him an outstanding agent who always puts his clients' needs first.  A long time resident of Mercer and Burlington Counties, John is knowledgeable in a wide geographic area and brings his care and concern along with his passion for others to the table when he is representing his clients.  As a goal-driven individual, John also wants his clients to reach their goals and he'll do what's necessary to help them.
Look to John for steadfast and professional representation when you're thinking of buying or selling.  You can trust that he will always make you the priority.