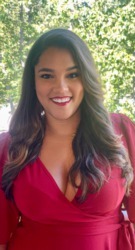 Shannon grew up in Mount Laurel and was graduated from Lenape High School. She attended Rowan University and Kingsborough College where she studied business management.  As a resident for many years, Shannon has a good grasp of our local market.

Shannon has worked for some large companies including Johnson & Johnson, LG Household & Homecare, and Louis Vuitton Moet Hennessy. In her role as a Regional East Coast Account Executive, she managed the marketing and sales of several multimillion-dollar accounts.  She brings this experience to her clients in a way that gives them advantages in the real estate process - from marketing listings to juggling the buying process with ease.

In today's real estate market, working with a full time real estate professional whom you can trust is critical. As a proud member of The John Wuertz Team and a part of the Berkshire Hathaway HomeServices network, Shannon uses all of the tools available to her to provide clients with the best in service. Whether you are selling or buying, Shannon is dedicated to helping you reach your real estate goals. Put Shannon to work for you.