Suleman Emmanuel
Licensed Sales Associate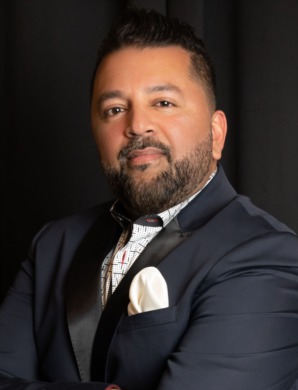 Suleman is a member of The John Wuertz Team at Berkshire Hathaway HomeServices, Fox & Roach Realtors where the team leverages their extensive knowledge of real estate to assist their clients in the south and central New Jersey region.  He is a conscientious Realtor who exudes credibility, commitment, and determination. He takes great pride in forming close relationships with his clients so he is able to expertly help them with one of their most important financial and emotional decisions.
Suleman feels it is his responsibility and privilege to help his clients navigate the complicated real estate process, whether buying or selling. He listens to his clients' wants and needs to achieve the best outcome in every transaction, and he strives to ensure that the buying or selling process is fun, easy, and stress-free. His clients can count on him any time of day when they have a question or a concern.  Having assisted his clients through difficult negotiations and stressful timelines, Suleman has the experience to close deals for his clients in a timely manner.  His strong work ethic, communication skills, flexibility, and attention to detail give him the ability to create an exceptional experience for his clients.
Being a resident of the Southern New Jersey region for the past 36 years, Suleman knows the Jersey shore and the Philadelphia suburb region equally well.  He is able to provide guidance to his clients with the pros and cons of location, school systems, proximity to highways, shopping, and city hubs.  Most important to Suleman is providing excellent service to his clients, naturally earning their trust.  It is this high level of service that leads to referrals, and repeat business from the many whom Suleman has represented.  He provides quality service to build relationships with clients and more importantly, maintain those relationships.
In his spare time, Suleman can be found on the golf course honing his novice skills.  And he loves spending time with his four young children, keeping them busy with activities such as tennis, soccer, basketball, and biking.  He is a believer in having strong community ties and, as such, he serves as the president of his community Homeowners Association.
Suleman is ready to put his knowledge, commitment, and passion to get RESULTS for you!